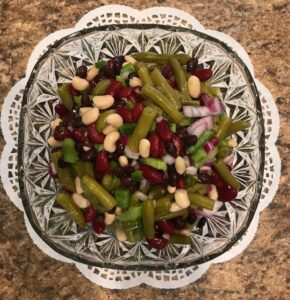 With graduation parties in full swing, a bean salad is easy and delicious to serve. I tweak the original recipe. I might add red pepper or other fresh veggies that can be marinated. The picture above shows, black beans, kidney beans, great northern beans, green beans. red onion, green pepper, and celery.
Because of the salt content in the beans, I drain and rinse them.
I've used my Better Homes and Gardens Cookbook recipe for years and have included it for you. I didn't have wax beans available. Substitutes are easy, and I always double or triple the recipe.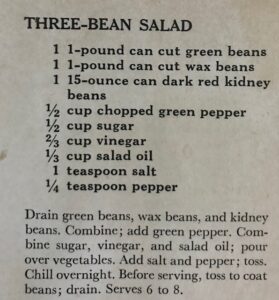 ENJOY!