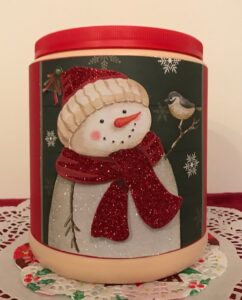 While the children are off for Thanksgiving break, upcycled coffee and Coffee mate containers make a great Christmas craft. And they're easy to do. You can fill them with candy, snacks, popcorn, or any idea you come up with. Filled with cookies, they would make a wonderful gift for a shut-in or nursing home resident.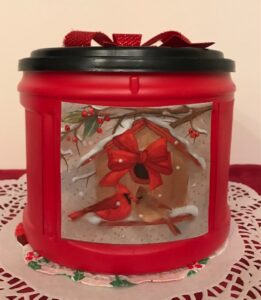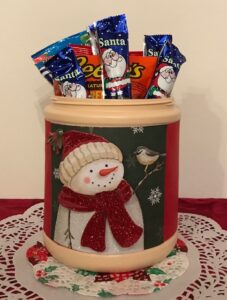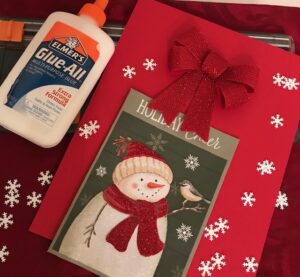 Supplies needed:
containers
cards
cardstock
glue
paper cutter (optional)
bows or any other additions you want to include.
Cut cardstock to fit around the container. Place your card in the front. You will need to tweak the size for each container.
Have a wonderful and blessed Thanksgiving!