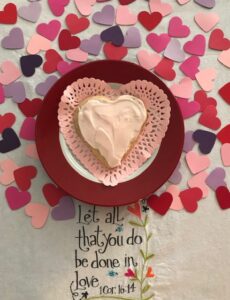 Would you like a delicious cut-out cookie recipe that can be prepared for any occasion? I've shared mine below. The cookies will disappear before you know it.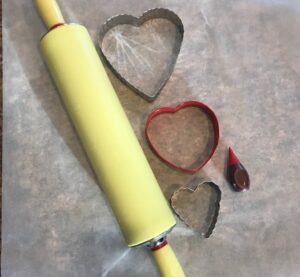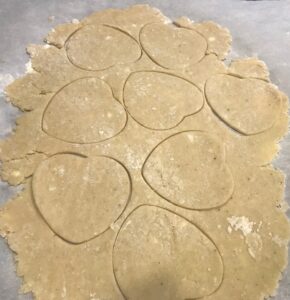 Sour Cream Cut-Out Cookies
4 cups flour
1 teaspoon baking powder
1/2 teaspoon salt
1/2 teaspoon baking soda
1/2 teaspoon nutmeg
1 cup softened butter or margarine (I use butter)
1 + 1/2 cups sugar
1 egg
1/2 cup sour cream
1 teaspoon vanilla
cookie cutters
Mix dry ingredients and set aside.
Combine softened butter, sugar, and egg at low speed until fluffy. Beat in sour cream and vanilla.
Add dry ingredients to wet mixture. Beat at low speed until mixed. (Can hand mix)
Refrigerate several hours or overnight.
Roll on floured surface and bake at 375 degrees 10-12 minutes. Cool on rack.
Frosting
1 box 16 oz. powdered sugar
1 stick softened butter (1/2 cup)
1 teaspoon vanilla
half and half
food coloring
Beat butter and powdered sugar, add half and half until the frosting is of spreading consistency then add vanilla. Tint with food coloring.
Don't forget to share.
Happy Valentine's Day!