It seems like a long time ago, but at Christmastime our families had a tradition–a trip to Frankenmuth, Michigan, to visit the Silent Night Chapel. Most often, after the Christmas Eve Service at our church.
We would pack our cars with the children, all bundled in warm outerwear, and travel the side roads. Hot chocolate, songs, and a stop along the way to switch cars was a must. Once, my youngest daughter slipped and rolled into the ditch. Snow covered and cold, we pulled her out, laughing. The drive was especially nice when snow fell from above or the heavens showcased the Master's handiwork.
When we arrived at the chapel, a somberness fell over our group, and all silliness stopped.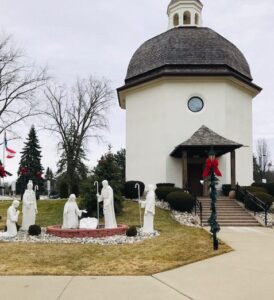 Whatever your tradition, or if you want to start one, let's celebrate the real reason for Christmas–the birth of Jesus.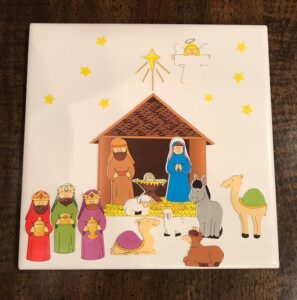 Merry Christmas and Happy New Year!