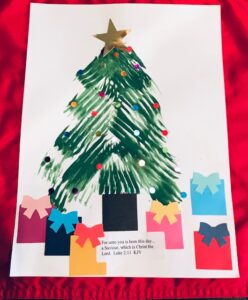 For unto you is born this day…a Saviour, which is Christ the Lord.         Luke 2:11
If you need a cute last-minute Christmas tree craft for children, this fork painted tree is fun. I found the original design on Pinterest. You can tweak it and let children create with their own ideas. We made trees in our preschool church class. The children's director creates handmade cards and used stamps and punches for the star and gifts under the tree. Children can use scraps of paper. Supplies needed are listed below. Have fun.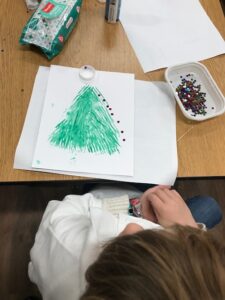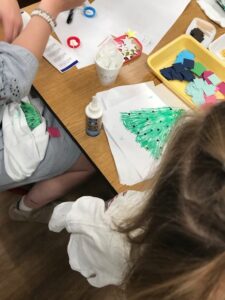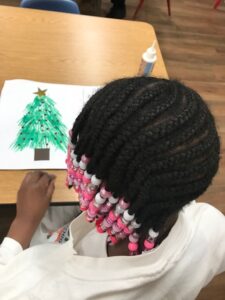 Supplies:
white cardstock
green craft paint
plastic forks
confetti for bulbs
blow dryer (dry tree slightly before adding confetti)
glue
colored cardstock or scraps of paper
large piece of scrap paper to work on
optional:  stamps and punches for the star and gifts
    Merry Christmas
and
Happy New Year!