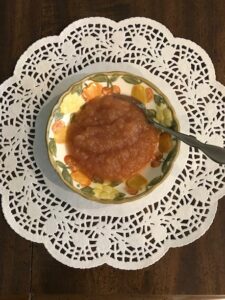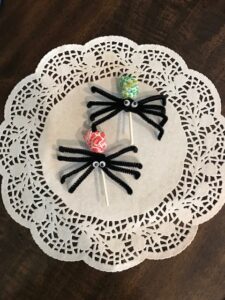 No better time to make homemade crockpot applesauce and an easy spider craft for children. The Dum Dum spiders are easy and inexpensive to create. They make a great children's party addition. And the applesauce will WOW even picky eaters.
Spider supplies: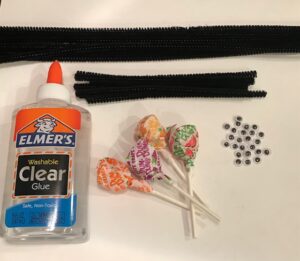 black pipe cleaners
Dum Dum suckers
glue
eyes
Cut the pipe cleaners in half and wrap tightly around the front of the sucker stick. Bend the tips for legs. You can trim the pipe cleaners to even out. Give yourself a little leeway when wrapping the pipe cleaners. Glue on eyes.
I found a great crockpot applesauce recipe online and doubled it.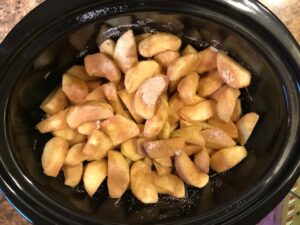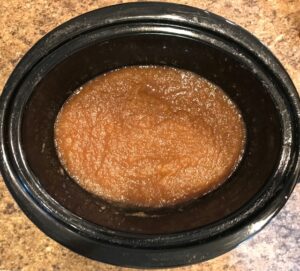 Crockpot Applesauce
Ingredients:
3 pounds apples, peeled, cored and sliced (about 6 medium apples–your favorite)
1/2 cup granulated sugar
1/2 teaspoon ground cinnamon
1/2 cup water
Place the peeled, sliced apples into the crockpot bowl. Sprinkle the sugar and cinnamon over the apples and mix well. Pour the water into the crockpot and place the lid on top. Cook on high for four hours. (Mine took about 2 1/2 hours).
When cooking time is up, remove the lid and mix the apples using a wire whisk, stirring until smooth.
Allow to cool completely then place in a sealed container in the fridge.
Enjoy these fun and easy projects.
Happy Autumn!