Love Calls the Shots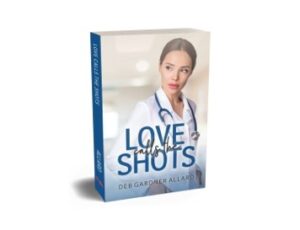 Two doctors, a comedic jokester and a charming romantic, show off to gain Dr. Saige's favor, but when the unexpected happens, Dr. Saige bargains with God for the man's life…will she lose her true love or will love call the shots? A charming heart-warmer with laugh-out-loud humor. Available on Amazon, online bookstores, and at crossrivermedia.com
Along with being a great cook and baker, my author friend, Deb Gardner Allard is a fantastic writer. She's been my right arm when writing issues stall my work. Deb is a blessing to everyone she meets. I've had the pleasure to read an advanced copy of her debut novel, Love Calls the Shots. The writing is amazing, storyline a grabber, and it's fun. The Christmastime setting, love triangle, and humor makes this romance a page turner. I can see it as a Hallmark movie. Order availability is listed above. To learn more about Deb and visit her website, scroll down to the bottom of the page.
Deb has graciously shared a cookie recipe. Why not curl up on a chilly day with her debut novel and a plate of these yummy Quick Fudgy No-Bake Cookies.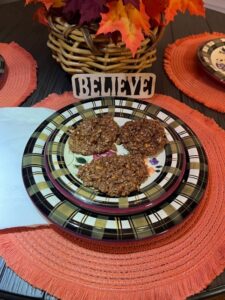 Quick Fudgy No-Bake Cookies
On brisk autumn days filled with rowdy cheering going on in the family room during football season, I like to make simple, quick treats for my family. If I close one eye and squint, I can almost see some nutrition in this fudgy taste sensation. But while enjoying a football game, who cares!
Ingredients
2 cups sugar
2 tablespoons cocoa.
½ cup milk
1/2 cup melted butter
2 1/2 cups quick oats
Optional extra ingredients: ½ cup peanut butter, coconut, raisins, or chopped nuts
In saucepan on medium-high heat, bring first five ingredients to rolling boil, stirring constantly. Boil and stir for exactly one minute, no longer, or fudge sauce will harden too soon. Remove from burner.
Add desired optional ingredients: I add peanut butter AND coconut. Then add 2 1/2 cups quick oats. Drop by spoonful on waxed paper. Cookies will set within a couple of minutes. Enjoy the fudgy deliciousness. If adding only one optional ingredient, may need to add another 1/2 cups of oats.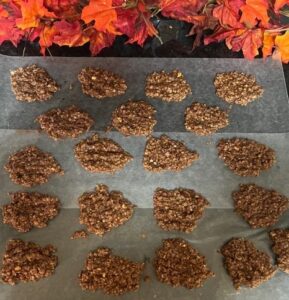 Thank you, Deb.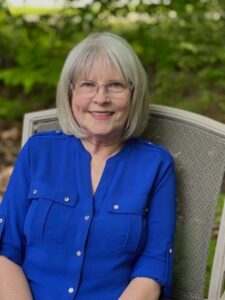 Deb Gardner Allard is a passionate Christian who cherishes humor because laughing out loud is the best cure for what ails us. Love Calls the Shots, her debut novel, was written to entertain weary souls with a story that will leave them smiling for days. Visit her website:  https://www.everydayromancewithdeb.com where she puts God first in relationships.