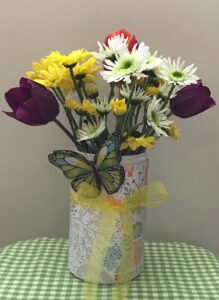 Last February, I made Valentine's Day vases from repurposed containers. I received many comments about them and decided to create some for Mother's Day.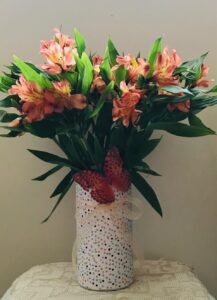 Items needed:
Frosting, disinfecting wipes, or other containers. Remove outer covering, wash and dry.
    Cardstock paper, ribbon, glue sticks, fresh flowers.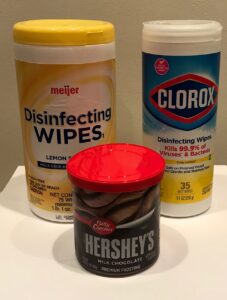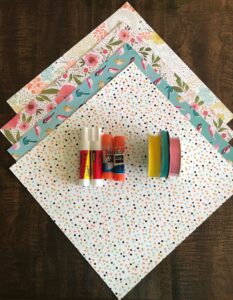 Optional: Butterflies, birds, or stickers of choice.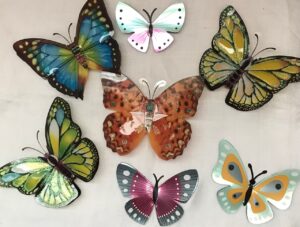 Children will have fun creating these easy vases. I've included a few samples for this post. When I finished filling them with flowers, I delivered several to my neighbors. It's an inexpensive vase to make and would be a wonderful way to bless your special someone this Mother's Day.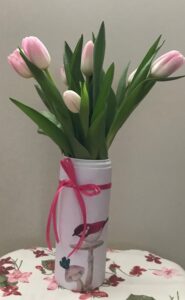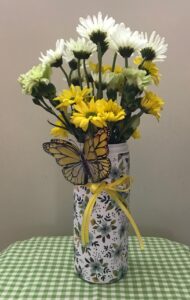 Happy Mother's Day!