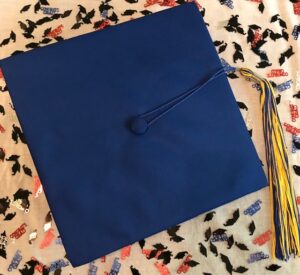 Many students have already graduated. My grandson graduates from high school next week. I thought I'd share a book I'm including with his gift.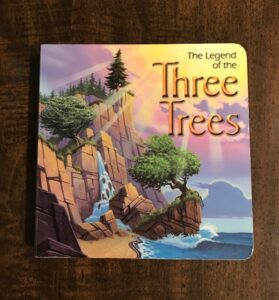 The Legend of the Three Trees is a board book I've had for many years. This one was published in 2001. I'm sure I read it to my grandchildren, nieces, and nephews when they were young. The book is also published in picture book form, but I've chosen the board book. It can be read in a short period of time. Aren't young adults busy pecking away on their phones?
Yes, it's an unusual gift, but a gift that illustrates how our dreams are often much smaller than the dreams God has for us.
I hope when my grandson has his own family, he'll read The Legend of the Three Trees to his little ones. I have no doubt they'll fall in love with it–just like I did.
Congratulations to all the 2022 graduates!
May God bless you.