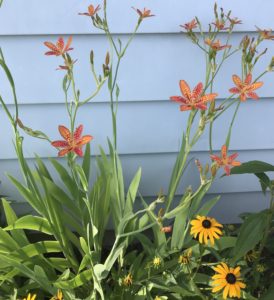 UPDATE!
In a previous post, I wrote about planting blackberry lily seeds. I used the seeds from a plant given to me. I had high hopes of transplanting the seedlings into larger pots and sharing them as Mother's Day gifts.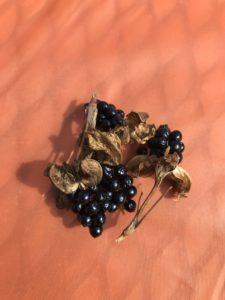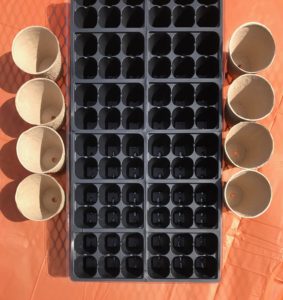 I planted a seventy-two section starter kit and placed it inside my house close to a sunny window. I waited and waited. Nothing grew. After four weeks, I decided to toss the seeds along a border to my home. If nothing else, the seeds might take root, and I'd have a pretty backdrop.
I set the kit outside in the sunshine. A few days later, I saw sprouts peeking above the dirt. It was a miracle! The seeds needed the right environment to grow. I've counted twenty-eight plants.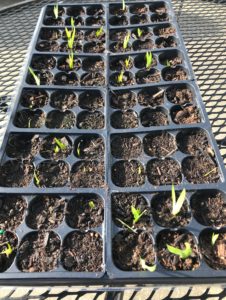 I will give the blackberry lilies as gifts–just later than expected.
The moral of the story:  DON'T GIVE UP!