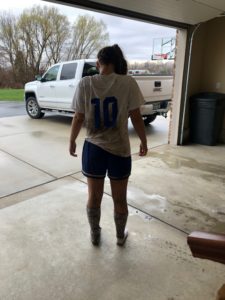 After a rainy day high school soccer game, my grandniece returned home with a mud-stained uniform. Her family planned to leave immediately for a weekend soccer tournament. My niece called and asked if I could try to remove the stains from the uniform as it would have to sit until they returned. She was concerned the stains were permanent.
She dropped the uniform off on their way to the tournament and informed me she had sprayed the uniform with a laundry stain remover. I filled a pail with cold water and detergent and soaked the uniform overnight. The stains were still there when I checked in the morning, so I searched the internet for solutions. I found one site recommending baking soda.
I mixed 1/2 cup baking soda (calls for one cup but I didn't have enough) in a pail of cold water with a bit of laundry detergent and let the uniform soak for a couple hours. I rinsed the uniform then ran it through a regular wash load. TA DA!  It worked. Please separate colors when trying this.
If you're having trouble removing mud stains from sports uniforms this solution gave perfect results.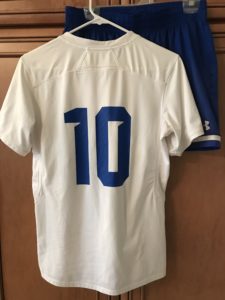 Have a blessed Easter!