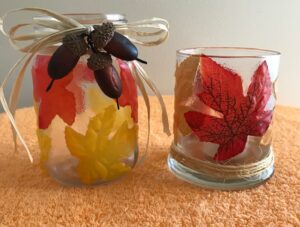 Leaf candle jars are a beautiful addition to any fall decor. Children will love making these, but little hands need a bit of help. I've also added a mini white pumpkin with tea candle.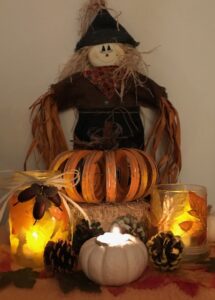 At the end of my post, you will find my frosted oatmeal raisin cookie recipe. Be alert. They'll be gone before you know it.
Leaf candle jars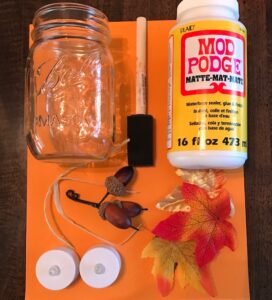 Leaf candle jar supplies:
Mason jar – The ones I used are from the Dollar Tree.
Thin faux leaves
Mod Podge
Accents
Raffia or rope
LED tealight candles
Sponge brush
Spread Mod Podge on the outside of the jar. Add leaves and brush with Mod Podge. You will want to repeat this after the first coat is dry. Add a LED tealight and enjoy.
White Mini Pumpkin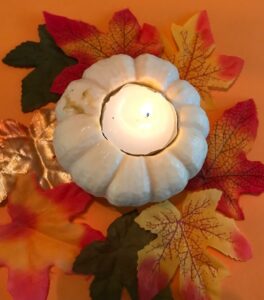 Spoon out a hole big enough to fit a tea candle. It's a lovely addition to any table decoration. By the way, someone left several white mini pumpkins on my front porch. So, if you're reading this, thank you!
Frosted Oatmeal Raisin Cookies
Yes! I use the recipe from the Quaker Oats container. My trick is in the frosting.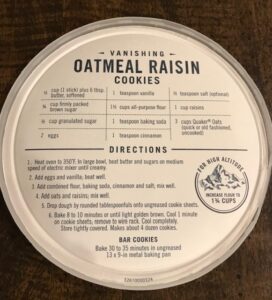 Frosting:
1 box 16 oz. confectioners sugar
1/2 cup softened butter
1 teaspoon vanilla
Half and Half – That's the trick!
Cream together, adding enough Half and Half for spreading consistency.
These cookies will disappear quickly.
Happy Autumn!