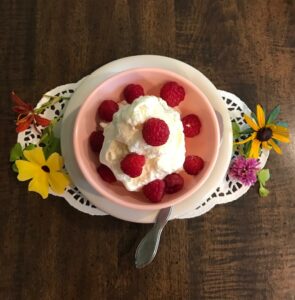 July is ice cream month. There are so many ways to serve this favorite treat, and it's a great refreshment for our warmest days.
Raspberries have been ready for picking in my area for a couple of weeks. They are healthy, delicious, and attractive to serve.
My dear friend, Deb, gifted me with a lovely pie plate and server. I decided to bake a raspberry pie and share. If you're wondering what to gift a baker, this is a super idea. It's sure to bring a smile to the recipient's face. Children can deliver a slice of pie to an elderly neighbor or shut-in and learn about kindness and sharing. If you don't have time to bake a pie, a quart of berries will do the trick.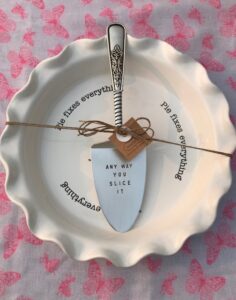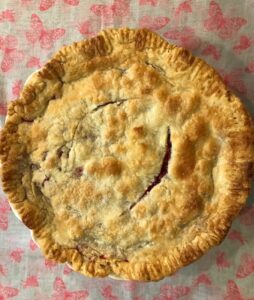 Raspberries are high in antioxidants, plant compounds that protect against cell damage. Antioxidants may reduce your risk of certain chronic diseases. Retrieved from:  https://www.healthline.com
It doesn't matter how you serve raspberries, please don't forget the ice cream.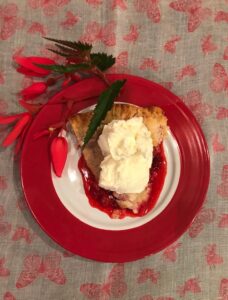 Happy Ice Cream Month!