Guest post by my friend, Terri Ginther, The Gourmet Apple Cart.
Harvest to Holidays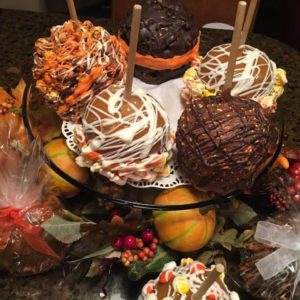 Treat yourself and your family to a new family holiday tradition. Many of my customers will tell me when they buy one, two, or more apples that they set time around the table to taste-test each of the flavors. They talk, laugh, and enjoy their time together. The 'apple' is just the vehicle that gets them there. Sharing time with your family this holiday season is what memories are made of, and the gourmet apples can certainly help.
Please join us at the Flint Farmers Market to get your Gourmet Caramel Apples for all your little extra givings.
Happy Thanksgiving
 and all the best for the holidays!
Terri and Gary along with the Gourmet Apple Cart
The Gourmet Apple Cart
Flint Farmers Market
Apple Hours:  Tuesday – Thursday 9:00 a.m. – 6:00 p.m.  Saturday 9:00 a.m. – 5:00 p.m.
thegourmetapplecart@gmail.com   –   989-777-3934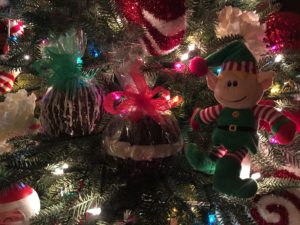 (The gourmet apples are delicious!  Patsy)