If you're like me then you take advantage of the after-holiday sales when most items get marked down. Sometimes you can find treasures discounted as low as seventy-five or ninety percent. Now that's a deal!
I enjoy purchasing items for future gifts or pieces that can be turned into crafts and donated for fundraising.
Last year I purchased clearance Christmas tags and created bookmarks to include in my cards. I made dozens to pass out at a children's church program.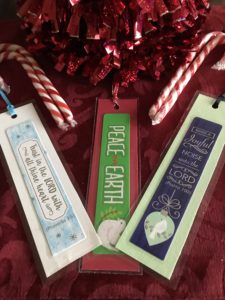 Once I found styrofoam bulbs discounted to mere cents, and then made paper mache snowmen, button, bead, and diamond dust coated bulbs. I even created some sport embellished material bulbs that I sealed with Mod Podge. I also decorated year-end cinnamon scented pine cones. A dear friend of mine, who sews and knits, is very crafty. She created full-size snowmen from styrofoam bulbs, each with a knitted scarf.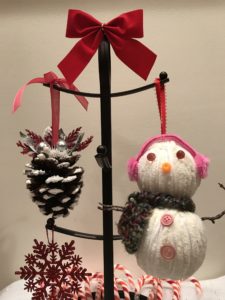 Pinterest is loaded with tons of ideas.
Children love to experiment and create. Designing handmade gifts helps them to remember others. Even a simple craft leaves a memorable mark on one's heart.
If you're snowed in this winter and the children are bored, pull out your sale items and let them go to town.
Happy New Year!
Colossians 3:23-24 (NKJ)
And whatever you do, do it heartily, as to the Lord and not to men, knowing that from the Lord you will receive the reward of the inheritance; for you serve the Lord Christ.