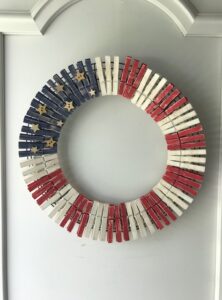 Fourth of July is just a few weeks away. If you feel crafty and want an easy wreath project, I have the perfect one. Children will love taking part in this fun idea.
Hockey mom Shannon is one of the most imaginative people I know. She created this clothespin wreath using an ordinary wire wreath, clothespins, paint, and wooden stars. I love the hues she selected along with the distressed look. Just clip the clothespins on. Thank you Shannon!
Here's a picture of the backside.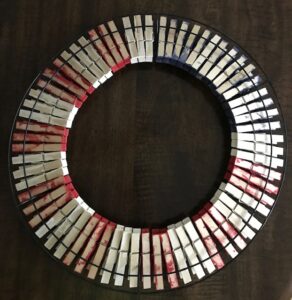 My sister's neighbor, Diane, created Uncle Sam for the Fourth of July. Isn't he cute? I placed him on my front porch. By the way, he's situated next to double salmon-colored impatients.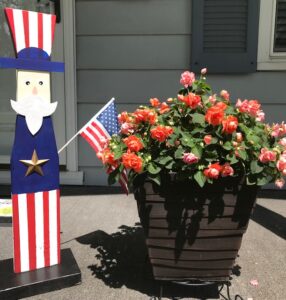 Have a safe and wonderful Fourth!