Last year, my master gardener friend Becky gave me a blackberry lily plant. She included a root starter with my gift. The plant grew well in the perennial garden I have on the south side of my garage.
I neglected the bed for a few weeks in September, but when I checked on my flowers, I noticed blackberries replaced the blooms. I contacted my friend to see if the clusters of berries were food for the birds. She informed me they were seeds.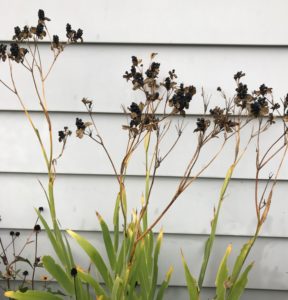 I purchased some blackberries for eating this week and noticed how much the lily cluster seeds resembled real berries.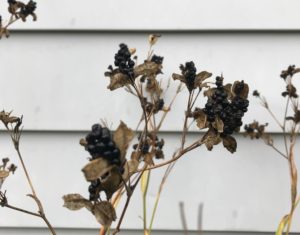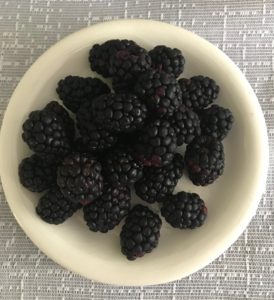 I love my flowering lilies and plan to start my own this coming spring. I would like to share them as Mother's Day gifts.
I cut the stems and will store the clusters of berries in a dry area until planting time.
Here are a few tips for sowing your own blackberry lilies.
Sow seeds in seed starting containers and cover with 1/4 inch of soil.
Transfer to 3-inch pots when seedlings are easy to handle.
 Grow approximately 6 weeks before planting.
Enjoy!