Are lunch box notes just for lunch boxes?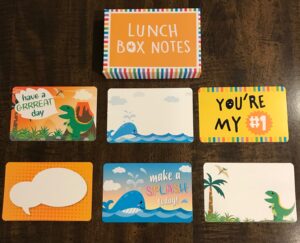 While shopping this week, I stopped at the Dollar Tree. To my surprise, I found lunch box notes. Maybe they've been in the market, but I haven't seen them. After I purchased the notes, I came up with some ideas of my own on how to use them.
Creating notes is a great idea for children. It's a nice break from online studies, and for the students who are now back in school. Adults can have fun too. I practiced making a few. I used blank index cards with stickers, ribbons, and craft items from around the house. Mine aren't as cute as the boxed ones, but children can be as creative as they want at a next-to-nothing cost.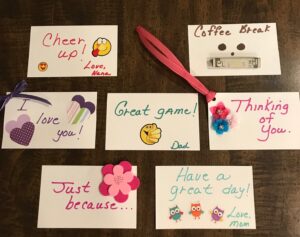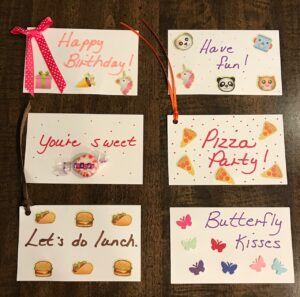 Below are a few of my ideas:
A note can be added to mail if you're delivering to a neighbor.
If you're shopping for an elderly person, a note inside the grocery bag would be nice.
Cheer up wishes for anyone!
For the after-school driver, parents, grandparents, coaches, teachers, and babysitters.
If you add a ribbon to the note, it can be attached to a gift, bouquet of flowers, or used as a bookmark.
How 'bout adding an ice cream treat or coffee gift card for an overburdened person?
Emptied, the purchased boxes can be used to store change, stickers, pins, etc. (I like to make use of leftover items).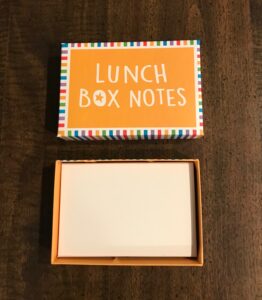 I'm sure dozens of thoughts are popping in your head right now.
Whatever your idea, it's sure to bring a smile.