My sister-in-law recently returned home from rehab and is receiving in-home therapy. Since therapy can last for several weeks or months, our family visits her on a regular basis.
I noticed her tabletop Christmas tree hadn't been packed away and came up with a great idea to keep it decorated for the holidays and changing seasons.
Valentine's Day is just around the corner, so I thought I would cover the tree with handmade valentines and Dum-Dums. When her great-grandchildren come to visit, they can select a treat. What a wonderful memory for them to cherish.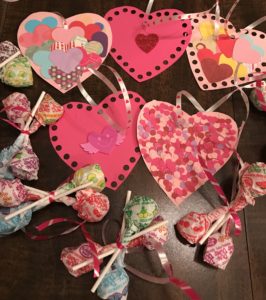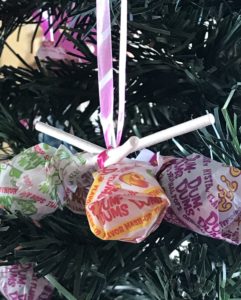 Any handmade decorations will work. I used bits and pieces of craft items I already had available.
If you have someone recovering at home, and you'd like to cheer them up, this is a great project. A small centerpiece tree would work too.
She has no idea what I have in store for future trees. And I hope to share my favorites ones with you.
HAPPY VALENTINE'S DAY!
1 John 4:19 (NKJ)
We love Him because He first loved us.