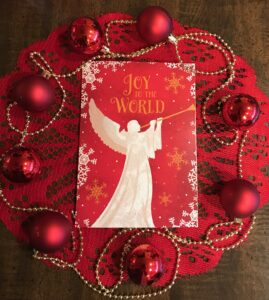 Here is a fun, attractive way to dress-up your Christmas cards using glitter glue.
I purchased inexpensive Christmas cards from the Dollar Tree (fourteen per box.) Since I mail and deliver many cards, cost is important to me. The cards were attractive enough, but I thought some sparkle might make them appear even more seasonal.
Just a couple of items are needed to prep your cards.
Paper plate, glitter glue, and a box of cards.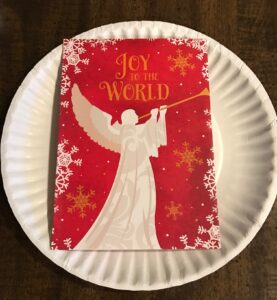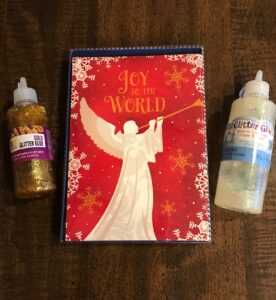 Below is a close-up of the finished piece.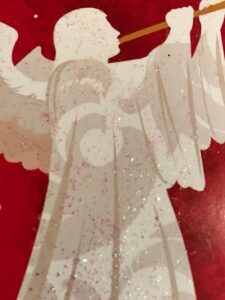 This is an easy craft idea for children or anyone who is sheltering in place with extra time on their hands. It's easy and sure to brighten the recipient's day.
I will mail and deliver cards. The ones I deliver will be on top of a box of chocolates or cookies.
Merry Christmas!