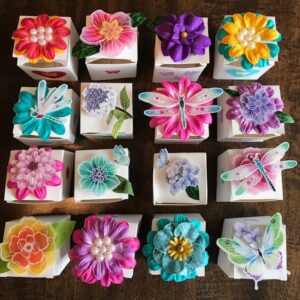 Two by two boxes decorated with stickers, cut-outs, and filled with candy make lovely Mother's Day gifts. These are great for shut-ins, neighbors, assisted living residents, and dozens more. You might have your own decorating idea.
Side view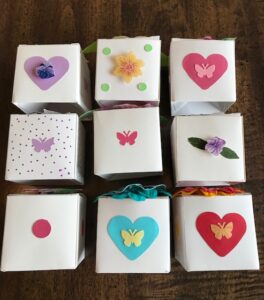 I filled mine with peanut butter cups, mints, and Lindt Chocolates.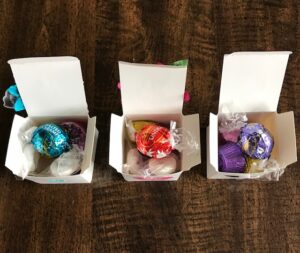 Below is a light and easy Lemon Cake recipe for a Mother's Day banquet, potluck, or take-along dish.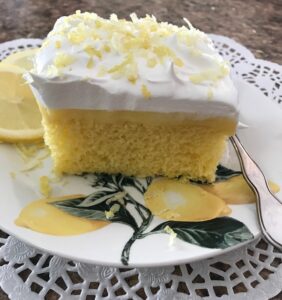 1 box lemon cake mix
Instant lemon pudding
Cool whip
Bake cake as directed and mix pudding as suggested.  Spread pudding over top when cooled and add cool whip.
Shave lemon rind over cool whip.
Happy Mother's Day!