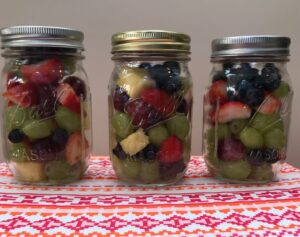 Once a week, I make an afternoon snack for all the grandchildren. Usually, it's something not too healthy. I decided to fill Mason Jars with fruit. It's a bit time consuming but nutritional.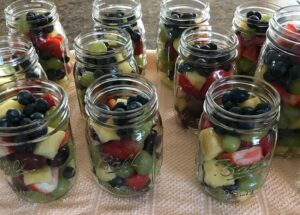 I used cardstock scraps and decorated the tops of the jars.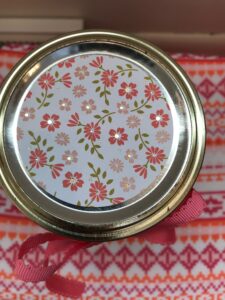 I then added ribbon.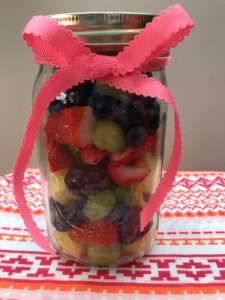 Of course, the snacks need to be refrigerator and eaten soon. These were chowed down within hours. Below is a picture of jars I filled with cake, pudding, and cool whip, probably their favorite snack. I may fill the jars with carrots, celery, broccoli, and other vegetables for an upcoming treat day. Maybe you have an idea.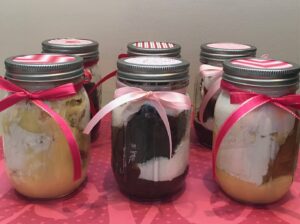 Enjoy!