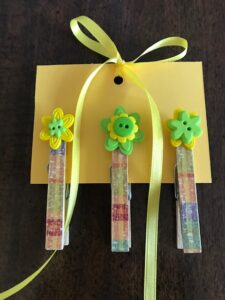 When I find an inexpensive and useful craft idea, I like to share it. I found a clothespin clip project on Pinterest. I knew right away this would make a great craft not only for myself but for children too. I also had all the supplies on hand.
These can be made as table favors for showers. I think they would be great in a basket as thank you gifts. I like to take a small gift when meeting friends for lunch. Clips are something everyone can use. If you are thinking about a table favor for an upcoming mother and daughter banquet, this is a terrific idea. And a perfect teacher gift.
Supplies needed: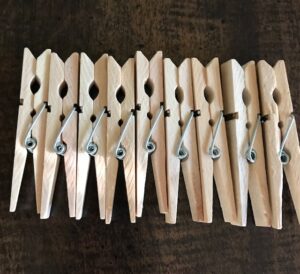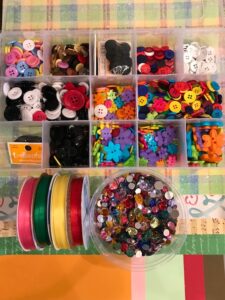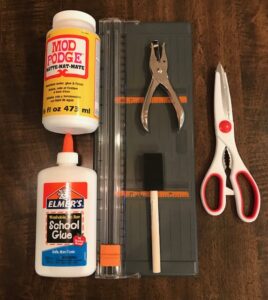 Clothespins
Buttons
Gems (optional)
Scrapbook or cardstock paper. I cut mine in advance by measuring the clothespin.
Ribbon
Glue  – I used E6000 for the buttons, but Elmers regular will work.
Mod Podge and brush
Paper cutter
Scissors
Paper punch
You can clip the clothespins to a magnet and place on the refrigerator or attach them to a piece of cardstock paper and add a ribbon.
Directions:
Glue scrapbook or cardstock paper to clothespin. When dry, brush a coat of Mod Podge over the clothespin. Wait until that is dry, then adhere a button or two to the top. I added a gem to the Christmas clips.
If you plan to gift them on cardstock or a blank postcard, I place a piece of scotch tape over the area I punch. This prevents the paper from tearing.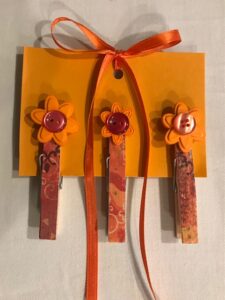 Have Fun!